Excavators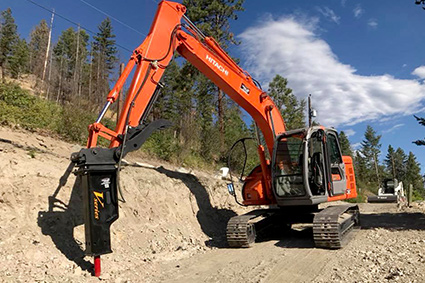 We carry a large assortment of excavators & attachments to meet the requirements of each and every project & the unique challenges they can sometimes provide. For the smaller more delicate jobs we carry smaller excavators equipped with low impact track systems allowing them to fit into tight spaces while ensuring minimal footprint so that yards, lawns & landscaping remain as intact as possible.
For the larger development, civil installs & municipal work we have an assortment of medium to large excavators capable of handling the more involved operations as needed. We carry concrete friendly excavators equipped with rubber tracks as well as steel tracked machines that are best suited for gravel surfaces.
Below is some of our current machinery however we're constantly expanding so check back frequently as this list changes often.
Excavator Sizes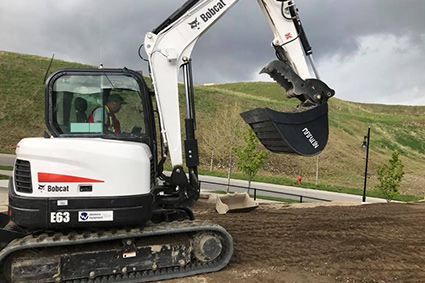 Mini Excavator: Cat 303.5
Small Excavator: Bobcat E63
Medium Excavator: Hitachi 135 (15T), Kobelco 115
Large Excavator: Hitachi 210
Excavator Attachments
Rock Breaker (Jackhammer)
Thumb
Wrist bucket
*Please contact us for pricing with attachment.
Prices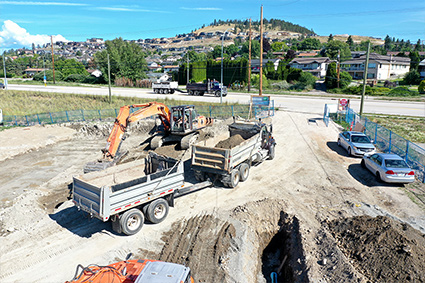 Cat 303.5 95.00 per hour
Bobcat E63 105.00 per hour
Hitachi 135 120.00 per hour
Hitachi 210 150.00 per hour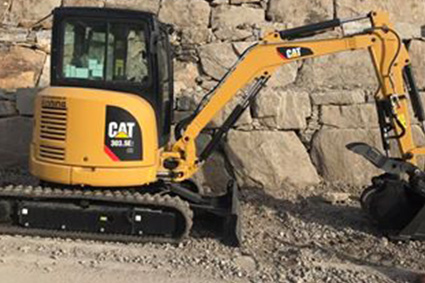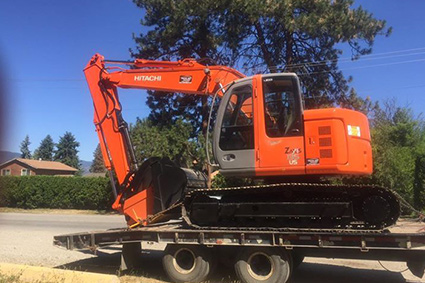 For more information on our Excavating services please....
Contact Us