About Us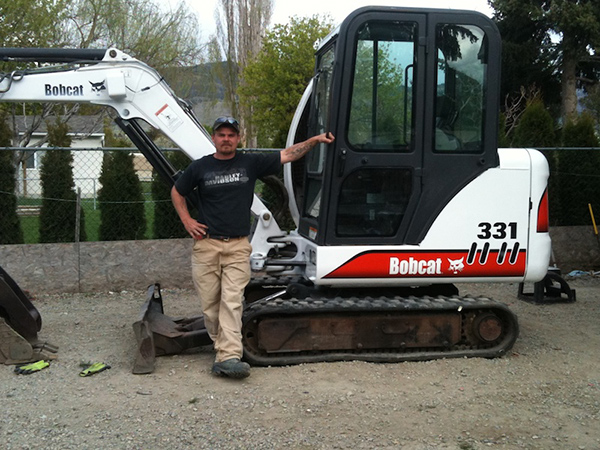 Established in 2011, Rock Hard Excavating started with one truck, one bobcat and one excavator. Founder Jody Wurst ~ "I have been playing in the sandbox since before I could walk mastering my skills" With over 20 years of experience (not including the sandbox) we've grown to over a dozen employees and enough equipment to tackle virtually any job that comes our way. .
Our company strives to be a one-stop shop for you and all your excavating needs. Life is busy and it is helpful to have only one contractor to deal with that you can trust will do the job right, the first time.
Over the past 15 years, we have also developed a great network of skilled trades & services to help along the way. Your excavating/landscaping should be a hassle-free experience & that's one of our primary goals. References for any kind of project are available upon request. We service Vernon to Peachland and everything in between.
The Rockhard Family
Jody Wurst: Owner & Operator
I was born in Saskatchewan and moved to the Okanagan with my family when I was six years old. I love the outdoors, even as a kid my mom could never keep me indoors. I met my wife Christina back in 1999 and we have been together since. We have two beautiful daughters, Ashlie our oldest. Emma is our youngest.
Christina Wurst: Operations Manager
With over 15 years of experience in clerical, logistic & management Christina is a critical component in the smooth operations that have allowed us to be so successful over all these
Jordan: Excavator Operator
Coming to us with over 15 years of experience in the seat of an excavator and like jody, he loves playing in the dirt and getting dirty.
Our truck drivers
Marty - has been on the road for many years and he loves shifting gears.
Jayson - has been driving for 5 years now and this is his 3 rd season with us. He is not afraid to get dirty and is starting to learn the machines.